Clascoterone (Breezula): a Novel Hair Loss Treatment?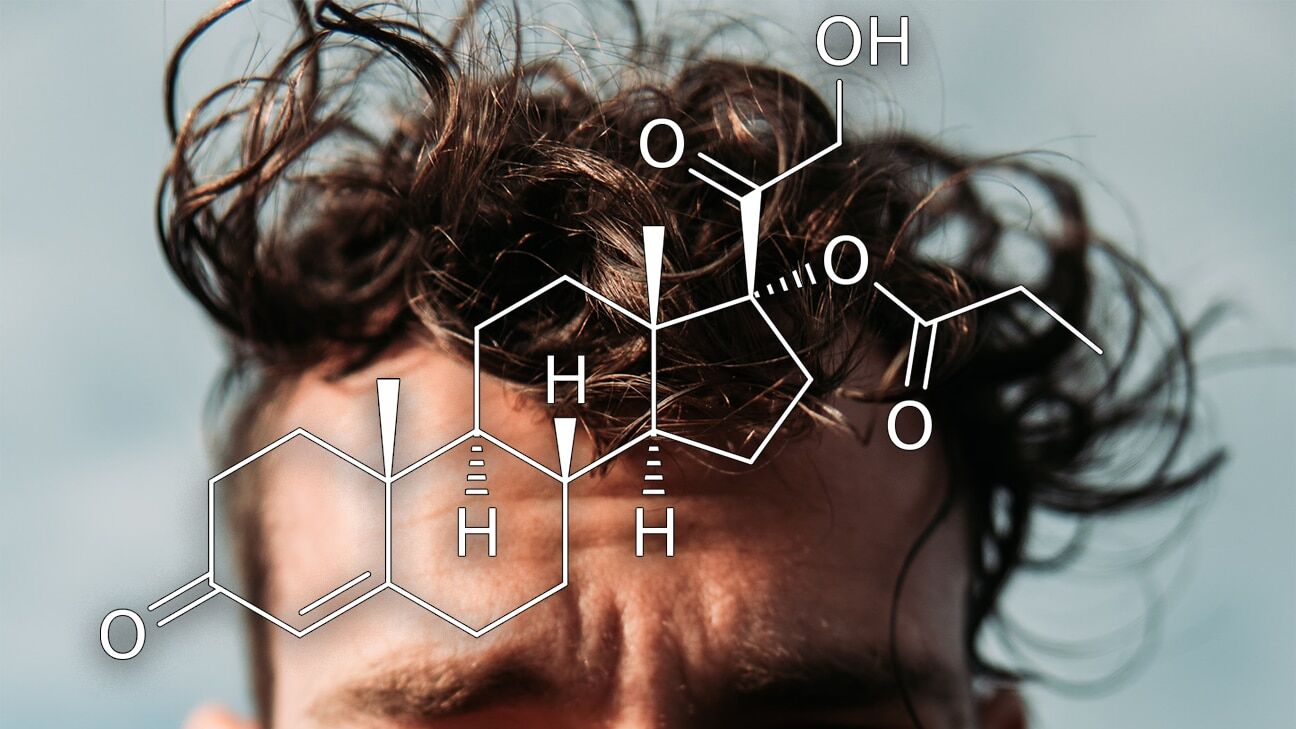 In April 2019, the Italian-based pharmaceutical company, Cassiopea, released a press statement that enthused the hair loss community. They revealed that their innovative product, Clascoterone, "stops the loss of hair, and grows new hair."
With such bold claims, it is no wonder that most people were enthusiastic about this new medication. It has been more than 20 years since the Food and Drug Administration (FDA) approved a drug to treat androgenetic alopecia.
This was way back in 1997, and the drug was finasteride. Currently, finasteride is a prescription drug that comes in oral formulation under the brand name Propecia® and a liquid finasteride solution that is applied topically.
Hopefully, this new drug, clascoterone, will be the latest FDA-approved drug for hair loss.
From the data available so far, clascoterone is claimed to have properties that are almost similar to finasteride. It is available as a topical formulation. And with practically no side effects, this medication may outshine minoxidil and finasteride as the go-to treatment option for androgenic alopecia.
What do we know so far? This article explains everything you need to know about clascoterone.
A general overview of clascoterone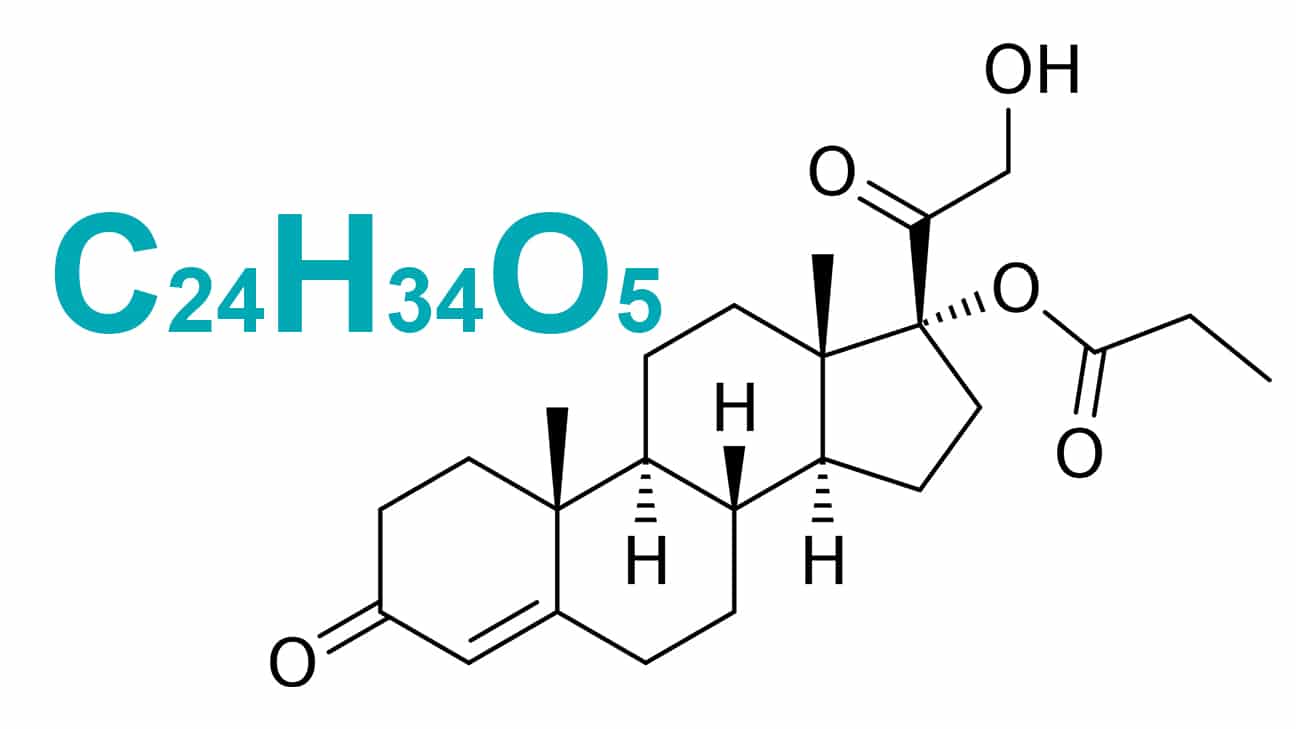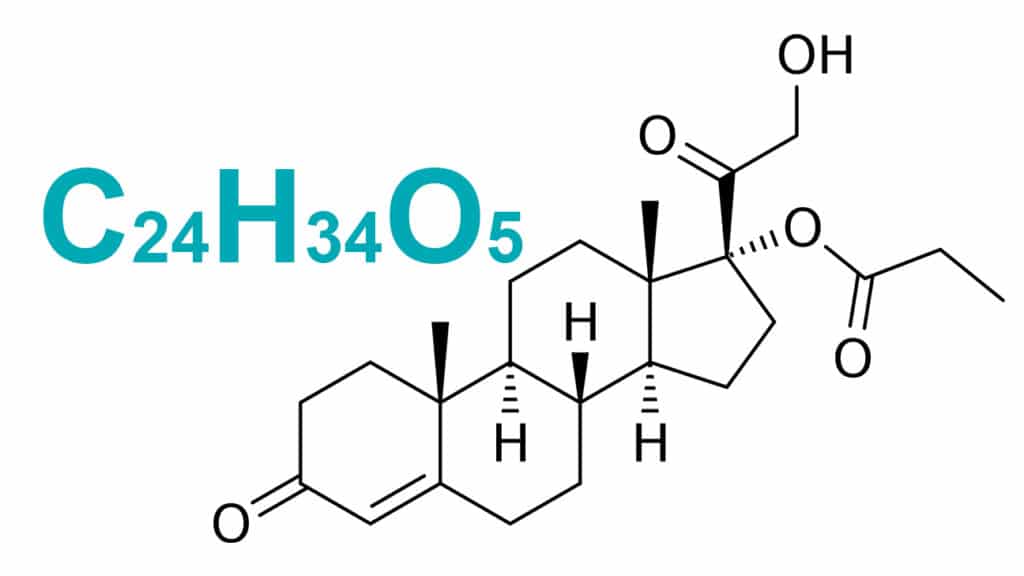 Clascoterone (cortexolone 17𝛼-propionate or CB-03-01) is a novel androgen receptor inhibitor that, under the brand name of Breezula®, is being developed by Cassiopea, an Italian pharmaceutical company.
Cassiopea is not as large as the typical million-dollar pharmaceutical company because its market capitalization is about 320 million US dollars. Nonetheless, it is one of the more noticeable companies whose primary focus is dermatology.
Although the company is working on a range of products, Clascoterone is the product that will determine how this company competes in the big pharma arena. This product was developed under the code name CB-03-01 and comes in two different brand names.
The brand name Winlevi® is used for clascoterone cream which is currently 1% of concentration is primarily meant for treating acne. In comparison, Breezula® (7.5% concentration) is the brand name for a topical solution – an antiandrogenic medication that is intended to tackle the underlying cause of hair loss.
The development milestones of Breezula® (clascoterone)
In April 2019, a phase II randomized study was published by Cassiopea, detailing the positive results from a 12-month clinical trial on men who had androgenic alopecia (AGA).
In the phase II trial, they recruited about 400 subjects to evaluate the effectiveness, efficacy, and safety of four different clascoterone dosages. The subjects were males aged between 18 and 55 years, suffering from mild to moderate AGA.
All the subjects applied either the medication or a placebo (vehicle) on their balding areas of the scalp for 12 months. The subjects were assigned randomly to one of the following five groups.
The latter study's overall evaluation endpoint was to determine the efficacy of clascoterone in terms of the change in target area hair count and hair growth assessment score after twelve months.
Other secondary points of the evaluation were changes from baseline target area hair count, target area hair width, and hair growth assessment score at three months, six months, nine months, and twelve months.
What the results say
The results from the study were as shown below.
1.For total area hair count (TAHC)
Per Protocol (344 subjects) At 12 months
Clascoterone
2.5% BID
Clascoterone
5% BID
Clascoterone
7.5% BID
Clascoterone
7.5% QD
Mean changes from vehicle TAHC (n.)
10.2
13.8
14.3
12.7
P-value (vs. vehicle)
0.0087
0.0006
0.0003
0.0016
The group receiving the placebo (vehicle) had a significant decrease in target area hair count. This finding signified the chronic progression of pattern baldness when not treated. On the other hand, the groups receiving clascoterone recorded changes that were statistically significant. The greatest change was observed with the highest dose – 7.5% administered twice daily.
2. For the hair growth assessment score (HGA)
HGA Per Protocol (344 subjects)
Clascoterone
2.5% BID
Clascoterone
5% BID
Clascoterone
7.5% BID
Clascoterone
7.5% QD
Vehicle
Favorable HGA at 12 months(+1, +2, +3)
60.8%
60.0%
61.8%
56.1%
50.0%
This feedback was obtained after administering questionnaires to the subjects. The hair growth assessment score represented the opinion of the subjects about their hair growth. As was hypothesized, the group receiving active treatment reported positive results compared to the placebo (vehicle) group.
Nonetheless, one significant disparity was that 50% of men who received the placebo still reported some hair growth. The reason for this discrepancy was not well evaluated.
3. For the total area hair width (TAHW)
TAHW Per Protocol (344 subjects) At 12 months
Clascoterone
2.5% BID
Clascoterone
5% BID
Clascoterone
7.5% BID
Clascoterone
7.5% QD
Mean changes from vehicle TAHW (µm)
521.1
615.0
762.5
658.8
P-value (vs. vehicle)
0.0105
0.0034
0.0003
0.0018
Statistically significant results were observed for the group's total area hair width on active treatment, especially those receiving the highest dose of 7.5 % twice daily.
From the results, the twice-daily dosage of 7.5 % is the most ideal and will be the likely marketing dosage once the medication has been approved.
How does clascoterone work?
Clascoterone is an androgen receptor antagonist with a steroidal structure. It antagonizes dihydrotestosterone (DHT) through competitive binding with cytoplasmic androgen receptors as it shares the same fused four-ring backbone structure.
The primary explanation is that it blocks the androgen receptor responsible for hair loss. In androgenetic alopecia, a higher strength solution (7.5%) is preferred, compared to the 1% cream used for acne.
When applied to the skin, the formulation penetrates the surface and reaches the androgen receptors within the hair follicles and the adjacent sebaceous glands. There is no evidence yet regarding the systemic absorption of clascoterone when applied topically. Its mechanism of action is illustrated in the image below: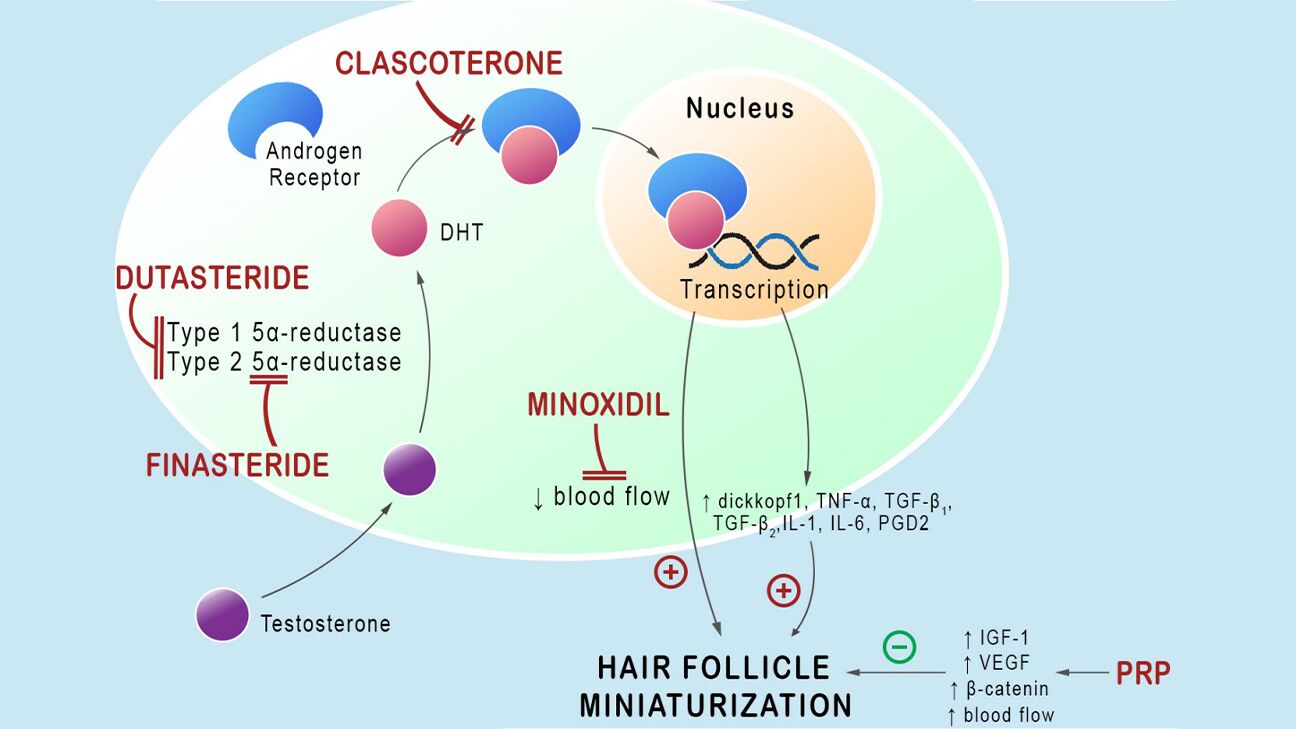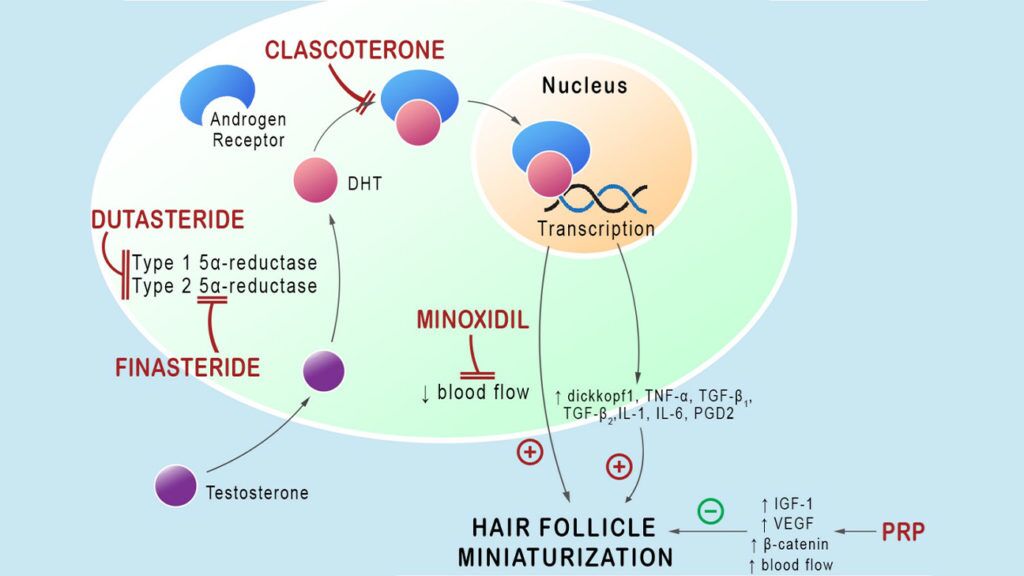 Androgenetic alopecia occurs when the dihydrotestosterone (DHT) binds to the androgen receptors within the sebaceous gland and the hair follicles. This causes the hair cycle to become shorter, and the scalp follicles start to miniaturize.
The characteristic pattern of baldness occurs when the hair follicles spontaneously become smaller and thinner, and they cannot produce any new hair.
The good thing about DHT-dependent androgenetic alopecia is that it can be partially reversed, and the progression can be slowed down. This is best done by blocking the interaction between DHT and the androgenic receptor. As a result, androgenetic alopecia should respond well to androgen receptor blockers like clascoterone.
What makes clascoterone unique is that its mechanism of action doesn't influence hormonal activity in the body.
Thus, besides topical finasteride, which is relatively safe to use, clascoterone is another weapon in the arsenal of antiandrogen medications that can effectively be used against hair loss.
The safety profile of clascoterone
The company that is developing clascoterone confirms that topical Breezula® will not have any contraindications and safety warnings. However, such concerns and warnings are common with other topical and orally administered antiandrogenic drugs like finasteride or dutasteride.
Clascoterone is quickly metabolized in the body to produce a metabolite called cortexolone. This metabolite appears naturally in all human tissues and cells, and sometimes in blood and urine. Therefore, there is little chance that the metabolite will cause any harm to the body.
Clascoterone is metabolized and utilized locally (at the level of the hair follicle). This means that it is not likely to be absorbed into the system to cause systemic side effects like adrenal suppression. In their press release, Cassiopea revealed that their medication doesn't affect steroid hormones such as cortisol, a concern that was raised because the drug has a steroid structure.
Despite that, a particular study still outlines a few possible adverse effects that clascoterone might cause:
How does clascoterone differ from finasteride?
Clascoterone works in a fashion remarkably similar to finasteride. Like oral finasteride, it blocks the effect of DHT on hair growth.
But oral finasteride doesn't work at the receptor level. Instead, it prevents the formation of DHT from testosterone by inhibiting the enzyme 5-alpha-reductase. The overall effect is that there will be less DHT circulating in the blood, thus reducing it on hair follicles.
However, finasteride's mechanism of action leads to side effects. By preventing DHT formation, it causes an imbalance in the endocrine system that can be significant, depending on the dosages that you are taking.
Two of the most common and dreadful side effects of finasteride are loss of sexual desire and impotence. As a result, you should seek expert opinions before using finasteride for hair loss.
What is remaining before clascoterone hits the market?
Right now, Cassiopea has completed phase II trials for the drug. But they are waiting to finalize the development process with the Phase III program and FDA supervision. The company still awaits FDA approval for its phase III trial design and to grant them a special protocol assessment.
Eventual approval by the FDA will depend on the results from phase III analysis. The trial cannot start unless the FDA first gives the company a special protocol assessment. With the current trajectory of things, Cassiopea projects that the phase III project will begin soon. Hopefully, the trial will be completed by 2022, and the formulation will possibly hit the market in 2023.
This is one of the drugs that will have tremendous success. It has been more than two decades since the FDA approved a topical anti-androgen medication for hair loss.
Conclusion
Clascoterone is a promising drug for treating hair loss. Although it has proven to be very effective in clinical trials, it will still take some time before it's available for everyone, assuming it will eventually get FDA approval.
It might be a great addition to your hair loss treatment regimen, along with minoxidil and laser light therapy. But most importantly, due to its mechanism of action, clascosterone may eventually become a viable antiandrogen to be used by many men who are currently refusing to take finasteride due to its known side effects. What do you think?
Was this article helpful?