Since early 2019, Hairverse has established itself as a credible online hair loss resource that provides accurate, supportive, and in-depth information on relevant subjects that matter to the online community.
The complexities associated with hair care and insufficient face-to-face sessions people have with medical specialists is what drives the Hairverse team, in delivering original and audited hair care informative articles as well as endorsing credited health products from our medically trained partners.
Our mission: to promote hair care awareness by publishing accurate and informative articles that not only help make the life of our target audience better but also assist them in knowing what to do when confronted with healthcare decisions.
Our vision: we envision becoming an important source of hair care information and resources on the internet so as to ensure that our readers lead a healthy life.
The Hairverse Team
At Hairverse, we pride ourselves in knowing the needs of our audience and challenge our medically inclined authors in fulfilling all these needs in the most suitable ways possible.
We carry out fact checks and evidenced-based reviews on every article and listed health care products before publication so as to make sure that our website remains a reliable source of health care information and resource for the public.
The team behind Hairverse abide by strict editorial guidelines and every article is painstakingly revised for authenticity by our editorial assessment unit as part of our dedication to crafting informative and well-defined articles for the online community.
Medical writers
Former writers
Medical reviewers & Editors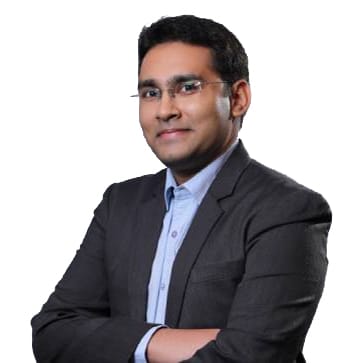 Dr. Suneil Gandhi, M.D., DDVL, D.N.B.
Medical reviewer, Editor
Dr. Suneil Gandhi is a consultant dermatologist from India with 15 years of experience. He is on the editorial board of India's flagship journal of dermatology. He has presented and authored several papers on a wide variety of topics related to clinical dermatology and trichology. His current degrees include M.D (Dermatology, Venereology, and Leprosy), D.N.B (Dermatology and Venereology), M.B.B.S.
---
At Hairverse, we strive to keep our readers educated and informed on the latest hair care information and products while upholding the veracity of our thorough editorial process.
We focus the strength of our diverse qualifications, analytic insight, and common vision in creating enlightening and constructive articles that empower our readers to maintain healthy hair.
NOTE

Even though we are trying to provide informative articles based on credible sources, we insistently ask you to consult an authorized health care specialist before considering any treatment options.
Get in touch with us
For any inquiry, please contact us via email: contact@hairverse.com, or using the contact form below. We will try to get back to you as soon as possible!