5 Best LLLT Devices: Laser Treatment for Hair Loss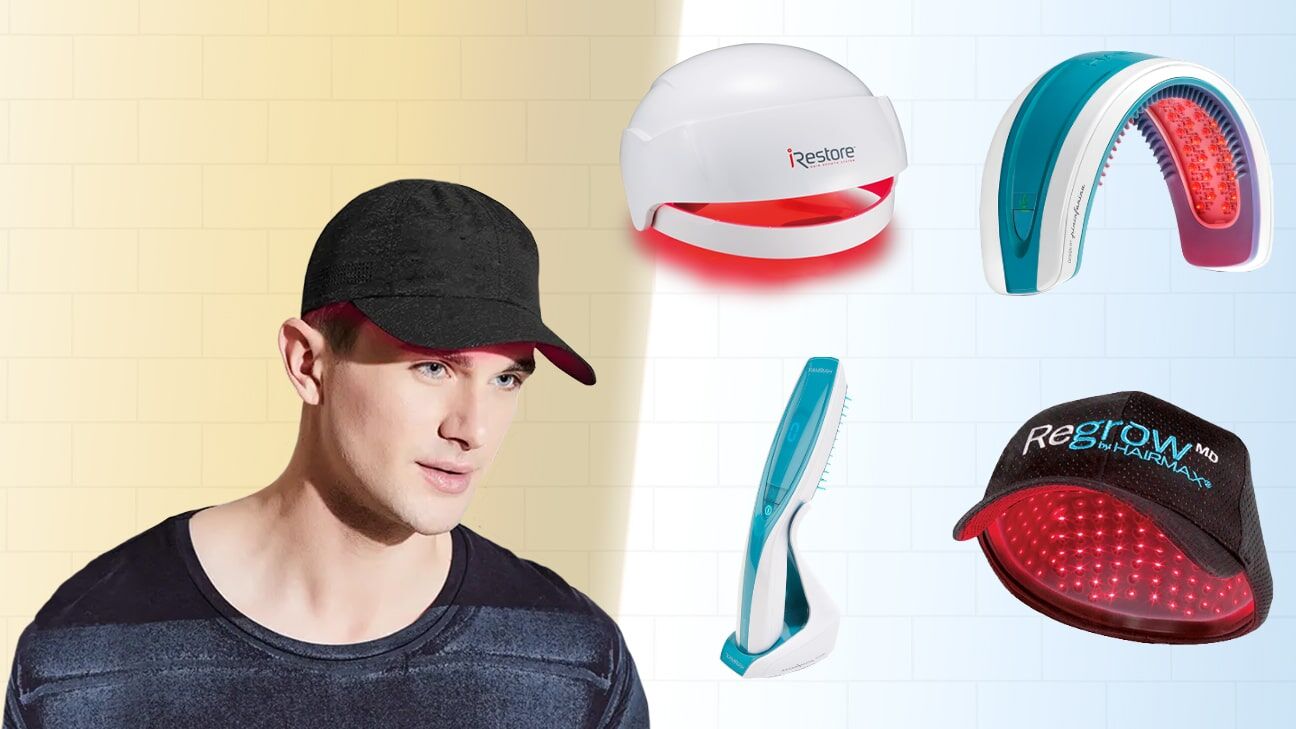 If you buy something through a link on this page, we may earn a small commission. It does not affect the product price. Read our advertising policy.
Low-level laser therapy (LLLT) has been gaining popularity in the field of trichology. It is one of the commonly used supportive treatment methods that complement conventional therapies for hair loss. Consequently, your dermatologist will probably recommend one of the LLLT devices to increase the efficacy of treatment.
This article focuses on the utility of low-level laser treatment for hair loss and examines its ability to slow down, stop, or even partially reverse your hair loss. This article also discusses how to choose the best LLLT device for hair loss treatment.
Summary of the 5 best LLLT devices:
HairMax PowerFlex Laser Cap 272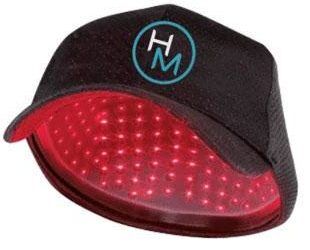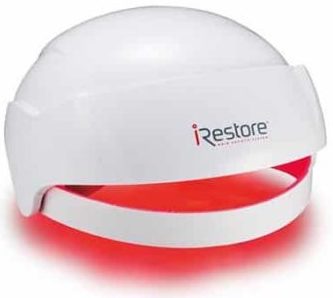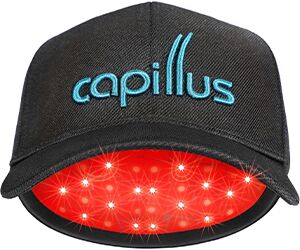 HairMax Ultima 12 LaserComb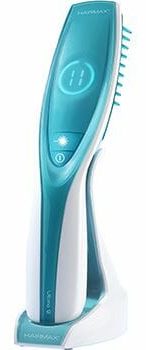 HairMax LaserBand 82 – ComfortFlex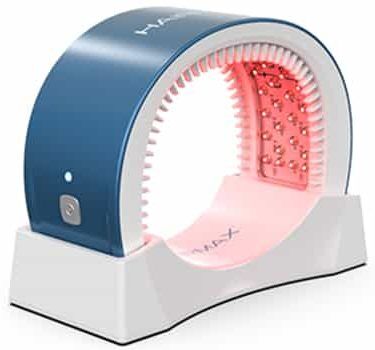 What is low-level laser therapy?
Low-level laser therapy, usually abbreviated as LLLT, is a non-invasive medical procedure. It is also known as low-level light therapy, cold laser, red light therapy, photobiomodulation (PBM), or photobiostimulation therapy (PBMT).
LLLT was accidentally discovered by Hungarian physician Endre Mester in 1967 when he found that mice irradiated with the light of a low-powered ruby laser for the treatment of cancer accidentally grew hair. Since then, meticulous research has revealed that LLLT increases blood circulation to the skin and enhances cell regeneration.
In the early 2000s, Lexington International, LLC under the brand name of HairMax, started to manufacture LLLT combs for hair loss treatment in the comfort of your home. In 2007, the HairMax LaserComb® was the first ever medical low-level laser therapy device cleared by the FDA (Food and Drug Administration) for the treatment of male-pattern baldness (androgenetic alopecia).
Four years later in 2011, FDA clearance for the treatment of female-pattern baldness followed. Currently, it is one of the few FDA-cleared treatment methods for hair loss, with the exception of oral finasteride and topical minoxidil.
Effectiveness of low-level laser therapy
As a result of increasing laser technology adoption in hair loss treatment during the last decade, many scientific papers exploring the benefits of low-level laser therapy have been published.
There are many scientific papers that confirm the hypothesis that LLLT can stimulate hair growth. A few papers have done a systematic review and meta-analysis to investigate the benefits of low-level laser therapy as a hair loss treatment process.
The table below summarizes the results of more recent clinical studies evaluating the effectiveness of LLLT in patients with androgenetic alopecia.
Summary of clinical trials on low-level laser therapy for hair loss treatment
Author (-s), year
Research details
Results
M. Leavitt et al., 2009
Subjects: 110 males.
Device: laser comb, 9 units laser diodes, 655 nm.
Regimen: 15 min 3x/week for 26 weeks.
Increase in mean terminal hair density of +19.8 hairs/cm2.

Photo from the trial.
H. Kim et al., 2013
Subjects: 26 males, 14 females.
Device: Laser helmet, 24 units 630 nm LEDs + 18 units 660 nm LEDs + 27 units 650 nm laser diodes.
Regimen: 18 min once a day for 24 weeks.
Increase in mean hair density of +17.2 hairs/cm2.

Mean hair thickness increase of +0.0126 mm.
J. J. Jimenez et al., 2014
Subjects: 141 females, 128 males.
Device: laser comb with 6, 9, or 12 units laser diodes, 635-655 nm.
Regimen: 15, 11, or 8 mins 3x week for 26 weeks.
Increase in mean terminal hair density of +18.4 to +25.7 hairs/cm2.

Photo from the trial.
S. Friedman and P. Schnoor, 2017
Subjects: 44 females
Device: laser cap, 272 laser diodes, 650 nm.
Regimen: 30 mins every other day for 17 weeks.
Increase in mean hair density of +89.9 hairs per 2.85 cm2 (+31.54 hairs/cm2)

Photo from the trial.
P. Suchonwanit et al., 2019

Subjects: 20 males, 20 females
Device: laser cap, 224 laser diodes, 650 nm.
Regimen: 20 min 3x a week for 24 weeks.
Increase in mean hair density of +10.21 hairs/cm2.

Mean hair thickness increase of +0.0061 mm.

Photo from the trial.
Jung Soo Yoon et al., 2020


Subjects: 40 males, 20 females
Device: Laser helmet, 21 laser diodes + 30 LEDs, 655nm.
Regimen: 25 mins every other day for 16 weeks.
Increase in hair density of +41.90 hairs/cm2

Increase in hair thickness of +0.0075 mm
Results image
It is evident that most reviewed studies have shown positive results with laser treatment, based on various assessment parameters.
The study also found that all devices that are cleared by the FDA for LLLT hair loss treatment are both safe and effective for male and female pattern hair loss.
Significantly, LLLT was found to be effective for patients whose conditions would not respond to the standard treatment options for hair loss like minoxidil and finasteride.
In one study, nearly all subjects in the sample of 122 females and 102 males experienced an increase in hair count during a 26-week trial.
The study was based on thrice-weekly treatment for 8-15 mins using the HairMax laser comb. The illustration below shows the successful results of a couple of patients in the study.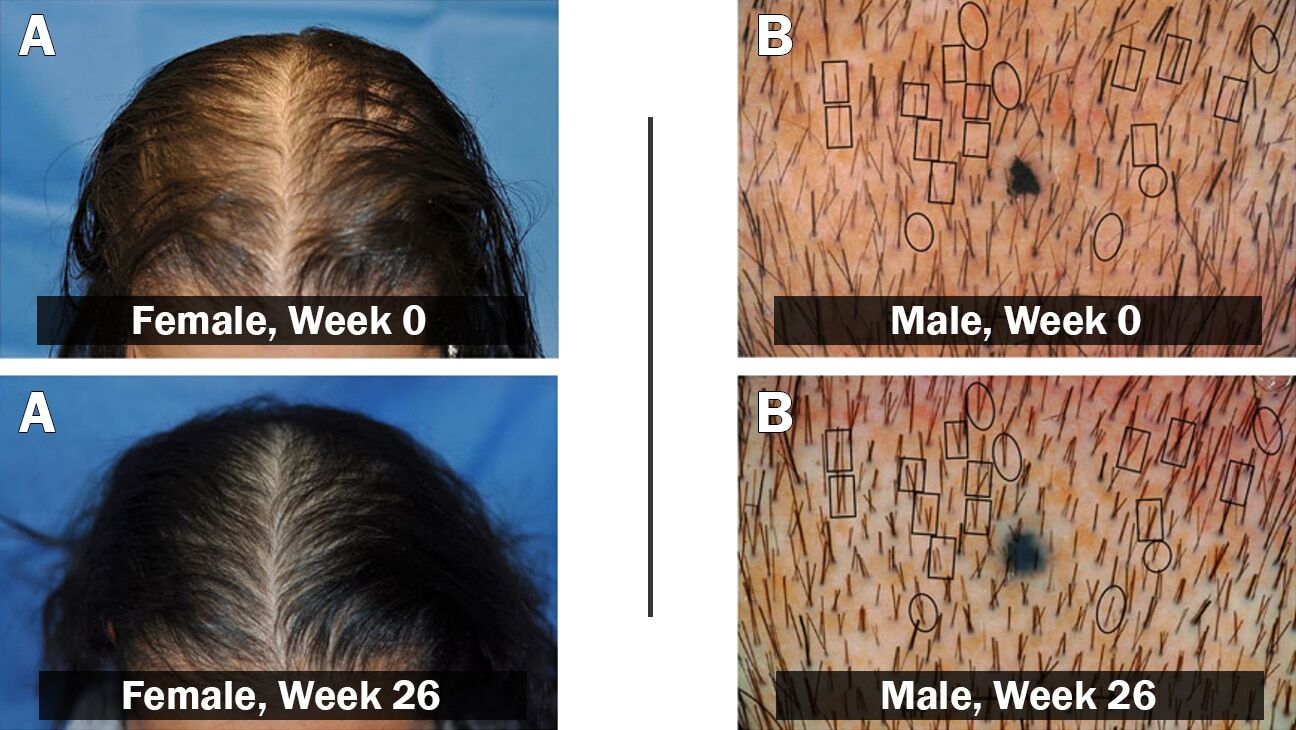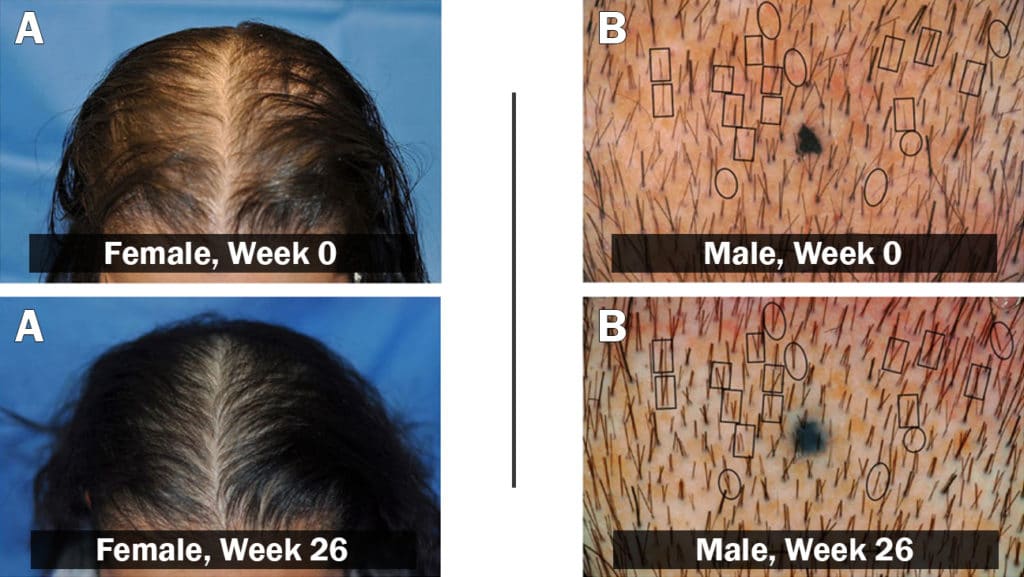 A study in 2017 confirmed that low-level laser therapy was effective in improving the tensile strength and thickness of hair in up to 50 percent of the test subjects. The researchers concluded that LLLT could lead to an overall improvement in hair growth, sustain an appropriate hair thickness, and ensure patient satisfaction.
Newer studies have examined the efficacy of combining LLLT with other hair loss treatment modalities, such as PRP and minoxidil. While one study showed that the combination of LLLT with 5% minoxidil significantly improved the outcome, another study was unable to show a significant difference. A study in 2021 found that LLLT boosts the activity of minoxidil, showing that it is a useful adjunctive option to conventional hair loss therapies.
However, some studies have insisted that the maintenance treatment and possible long-term consequences of LLLT have not been well clarified. The absence of a standardized protocol is another drawback. Despite favorable outcomes in many trials, it is challenging to extrapolate efficacy data because they were unique to the device studied.
There is variability in the devices and treatment parameters employed in these trials, in addition to a potential for bias because the majority of research is sponsored by the manufacturer. Longer duration studies with robust analysis and head-to-head comparison between different LLLT devices are needed.
To conclude from the above studies, it is clear that low-level laser therapy for hair loss is a safe supportive therapy to manage hair loss in both men and women.
How does LLLT work?
There are several suggested mechanisms of LLLT's action in the treatment of hair loss. According to Dr. Suneil Gandhi, the possible mechanisms by which hair growth is improved are:
All these mechanisms lead to the following results on hair follicles:
The end result of all these mechanisms is thicker and stronger hair that grows faster.
Though the safety and effectiveness of low-level laser therapy for hair loss are quite clear, one question remains:
How to use LLLT for hair loss treatment?
Usually, the amount of time it takes before you see results depends on the device you use.
Noticeable results should occur on average within 2 to 6 months after the initiation of treatment. However, combining LLLT with other treatment options may provide quicker and more significant results.
In cases where baldness has been present for a long time, LLLT is ineffective. It has no effect on hair follicles that are already dead and only works on active hair follicles. If there are no hair follicles to stimulate, it cannot make areas of the scalp where there is absolutely no hair to grow hair.
The results from LLLT are not instantaneous. Some things must come into play before you can achieve results. What is more, these determinants are dependent primarily on you – the user.
Stick to your schedule
Stick to the schedule you find in the manual which should come with your LLLT device. Recommendations by different manufacturers for different devices may differ because of properties such as the number of lasers in the device and its type – combs, band, or cap.
The treatment regimen used in most previous studies ranges from 10-20 minutes on alternate days.
If you fail to follow the procedures as indicated in the guidelines, then you should not expect significant results. LLLT for hair loss is not a short-term treatment plan, but rather a long-term remedy that requires dedication and commitment. The hair follicles need to be kept constantly stimulated as instructed by the guidelines.
Do not purchase unauthorized devices
Earlier in this article, we indicated that all the devices for low-level laser treatment for hair loss that have been cleared by the FDA are safe and effective. The same cannot be said for unauthorized devices.
Since LLLT has become a very popular home treatment, unlicensed retailers have seen an opportunity to exploit vulnerable patients by providing unauthorized devices at lower prices. To be safe, only go for brands that have been cleared by the FDA.
Purchase devices that use medical-grade lasers and good-quality LEDs
The light from an LLLT may come from either a laser diode (LD) or light emitting diode (LED). Although the light from an LED is not as strong as a laser, the basic principle of LLLT relies on low-energy light. So, good quality LEDs will also help. The overall energy output is more important in deciding the effectiveness of an LLLT device.
A dose of 4 J/cm2 at wavelengths between 630 and 660 nm, an irradiance of 5 mW/cm2, and a treatment time of 10 to 20 minutes are generally used for hair growth.
The number of laser diodes or LED units integrated into the device determines the overall dose supplied to the scalp and the amount of time needed to deliver the desired dose; more units will have a higher power density or irradiance and thus take less time to deliver a desired dose.
Types of low-level laser therapy devices
Since laser treatment for hair loss has gained more attention, it is no wonder that we can now choose from several different types of LLLT devices. As of February 2023, there are 83 LLLT devices that are cleared by the FDA.
Broadly speaking, there are three types of home-use LLLT devices:
Laser combs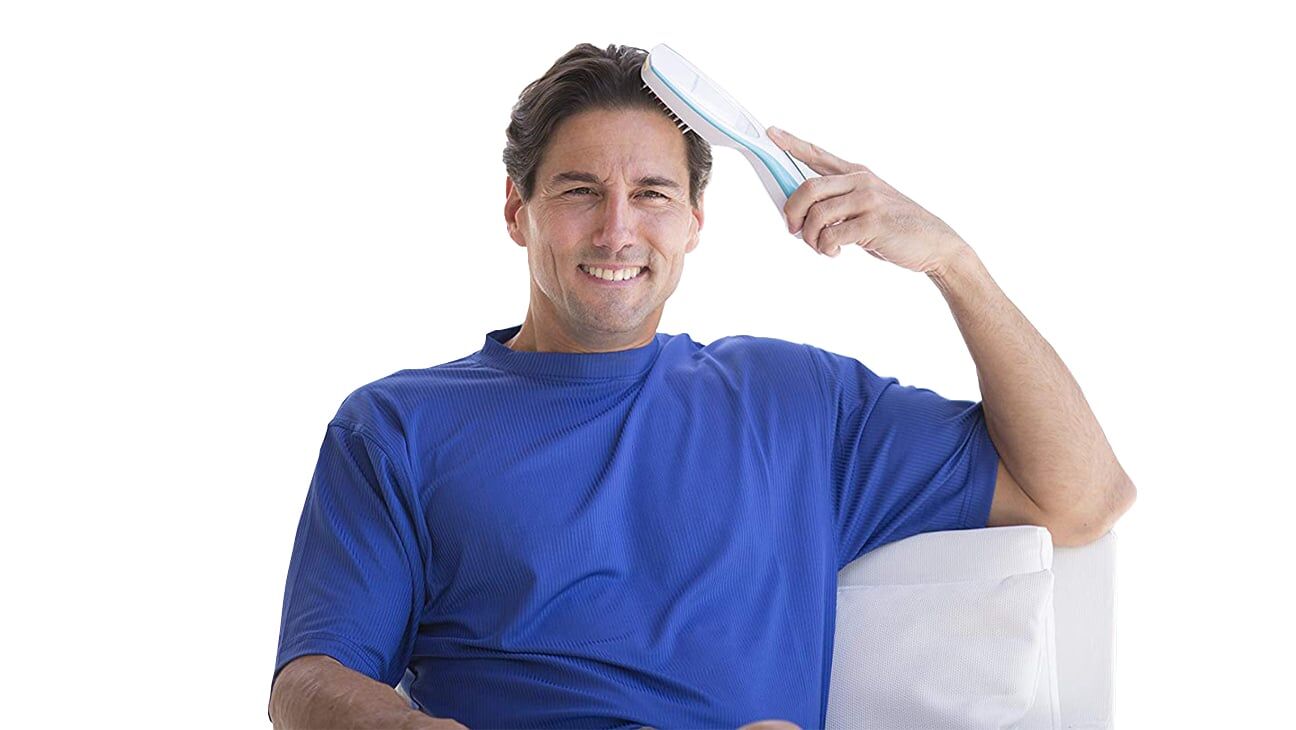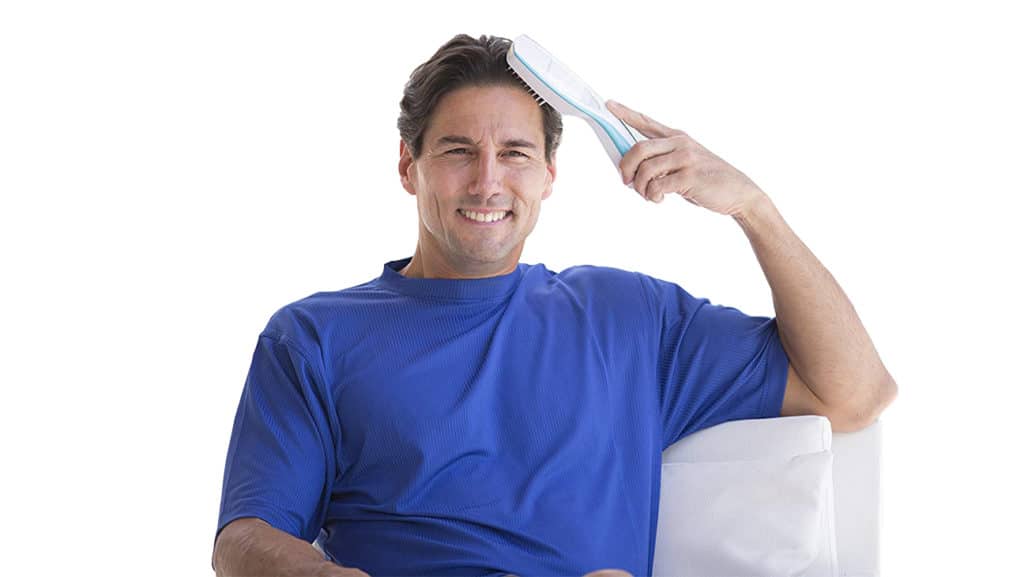 Laser combs combine complex laser technology and a simple comb. Laser combs generally come with two rows of comb teeth, with a row of laser diodes between them. The original concept of laser combs by HairMax had 6 laser diodes. The latest model, Ultima 12, is equipped with 12 laser diodes.
Compared with other types of laser devices, combs have few laser diodes. However, they have an undeniable advantage – the comb's teeth separate the hair so it doesn't block the laser light from reaching the scalp, thereby increasing the laser's effectiveness.
Laser caps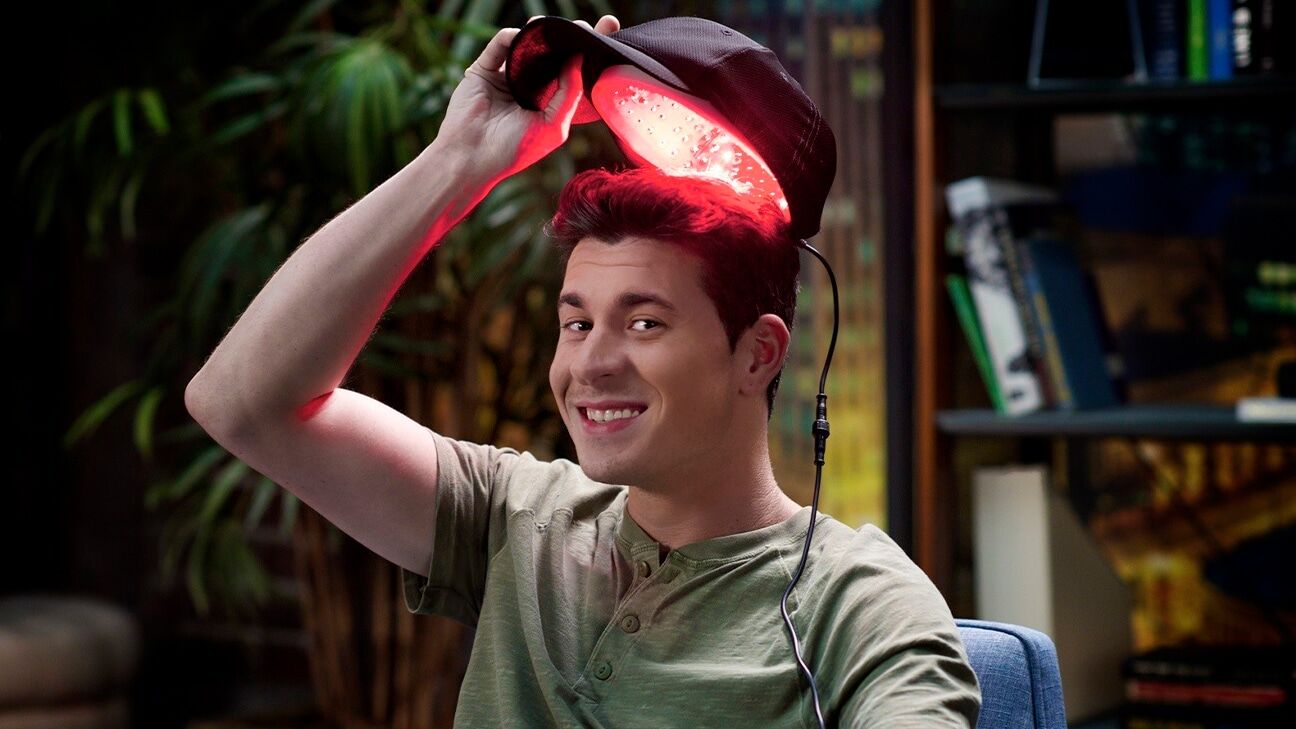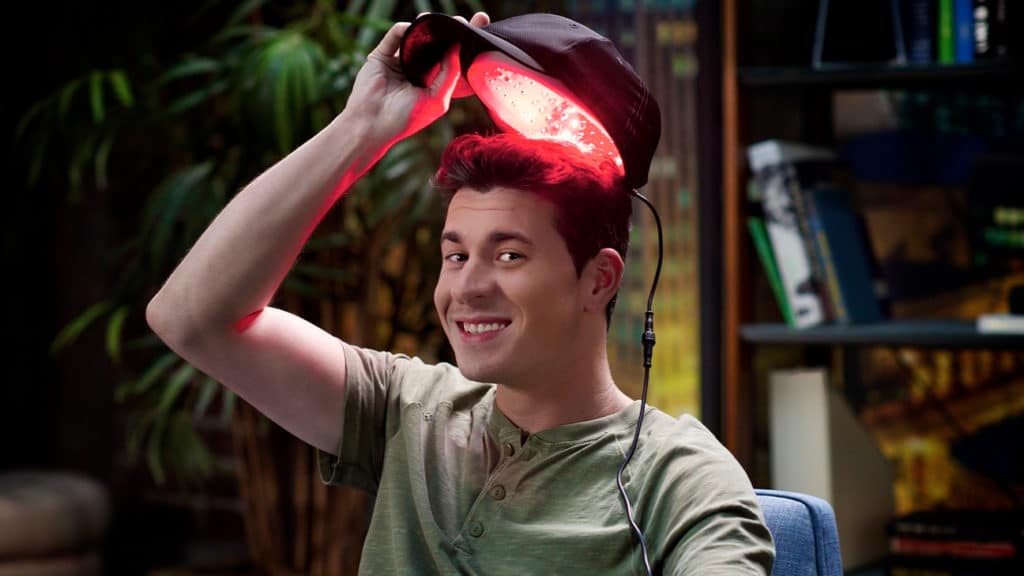 Like laser combs, laser helmets and laser caps use the same technology of photobiostimulation.
One of the differences is in the design. You have to put the device on your head and keep it there for approximately 30 minutes every alternate day; no hand movement is needed.
Laser caps and helmets contain considerably more laser diodes compared to combs – for example, HairMax Laser 272 PowerFlex Cap has 272 laser diodes. That enables these devices to cover nearly the entire scalp at once. These devices also give the highest energy output compared to the other LLLT options.
Revian Red is a unique LLLT device that emits two different wavelengths of LED light. The LED set at 660 nm stimulates hair growth via the classic pathway, while the 620 nm LED stimulates release of nitric oxide.
Unfortunately, if you have a lot of thick or long hair, the laser light may be blocked and hardly reach the scalp, reducing the therapy's overall effectiveness.
Laser bands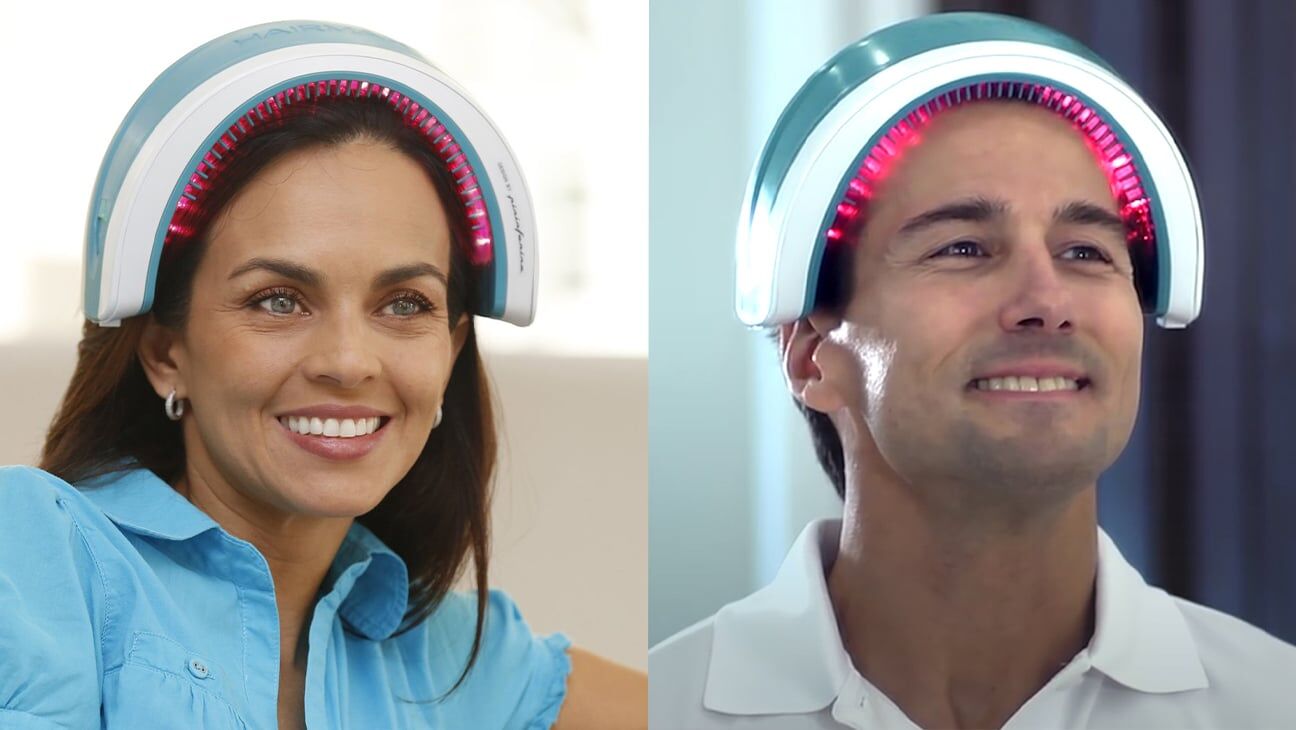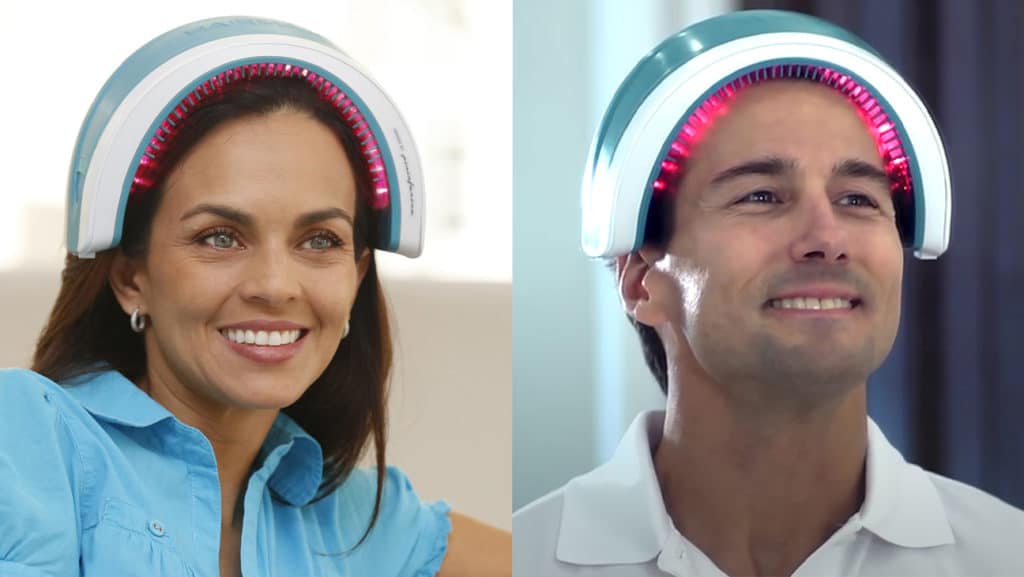 Laser bands are manufactured by HairMax and in terms of device type, they fill the gap between the laser combs and laser caps.
Bands have many more laser diodes than combs, however, you still have to manually move the band through your hair as it doesn't cover the entire scalp in one go. Laser bands have teeth that assist in parting the hair so the laser light can reach the scalp. This results in lower application time when compared to other laser methods.
Fun fact – HairMax LaserBand 82 and Ultima 12 Laser Combs were designed by Pininfarina – an Italian car designer who worked for Ferrari and Maserati, two prestigious companies.
Review of the 5 best laser devices for hair loss treatment
In recent years, the number of LLLT device manufacturers has grown significantly. Currently, there are 83 FDA-cleared laser devices in the market. However, only a handful of them can boast about their clinical trials.
Thus, to ensure we assist you in selecting the most effective laser device we only reviewed the products of manufacturers that have published their original clinical trials and scientific studies.
Here follows a detailed review of the devices for low-level laser therapy. By the end of this LLLT devices review, you will be able to make an informed choice regarding the best device for your needs.
HairMax Laser 272 PowerFlex Cap – The Most Powerful Device on the List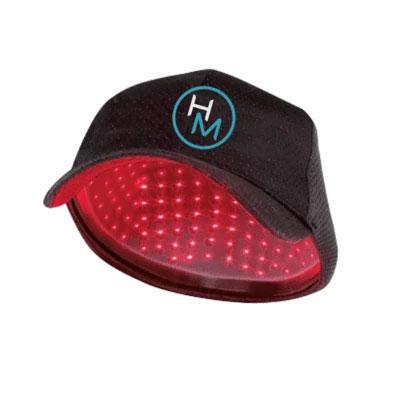 This is a laser cap by design and is somewhat reminiscent of the structure of the previously mentioned Capillus 82 cap. The PowerFlex laser cap was developed by HairMax, the pioneering company in laser treatment devices for hair loss.
The PowerFlex 272 laser cap is one of the latest devices by HairMax and was FDA-cleared in 2018.
Features
PowerFlex has a rechargeable battery pack and is mobile. It takes 3-5 hours to charge the battery fully. The fully charged battery will hold enough charge for six to eight sessions of 30 minutes each. This translates into two charges per month.
According to the manufacturer, the device will last for 10 to 15 years, since the laser diodes that are incorporated in PowerFlex are made of premium materials.
In terms of appearance, the cap is similar in design to a baseball cap. The inner layer of the cap is lined with 272 evenly spaced high-quality lasers. The cap is lightweight and flexible, making it comfortable to wear.
The cap only comes in one size. It may be comfortable to wear at home but it is not designed for motion-intensive activities like exercising.
Another good thing about the Laser 272 PowerFlex Cap is that the laser lining is very versatile. It can be removed and fixed to your baseball cap, or any hat of your preference.
The manufacturer also states that its BioLight Comfort design makes use of linear laser openings, which help to ensure a smooth laser flow. Even if you have a full head of hair, the device's effectiveness should not be compromised.
What's included?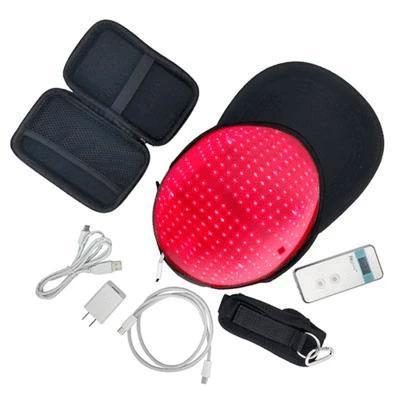 Noteworthy Observations
Out of the devices mentioned in this article, PowerFlex has the most medical-grade lasers – 272. This is more than three times the number of lasers in the CapillusOne cap and five times the number in the iRestore Essential.
The PowerFlex device also offers a longer warranty than its competitors. It comes with a 2-year warranty for laser diodes. But do not mistake this for a "satisfaction guarantee" term. The manufacturer's warranty can be claimed only if the device is faulty or does not operate as purported.
If the device functions as advertised but does not suit your individual needs, then you are eligible for the "satisfaction guarantee" for 12 months from the date of purchase. In this case, you will have to pay a 25% restocking fee.
In other words, during the first twelve months, you can return the product without giving a reason and get back 75% of what you originally paid.
Warranty: 2-Year Manufacturer's Warranty. 1-Year Money Back Guarantee with 25% restocking fee.
CapillusOne – Best Mid-Range Laser Cap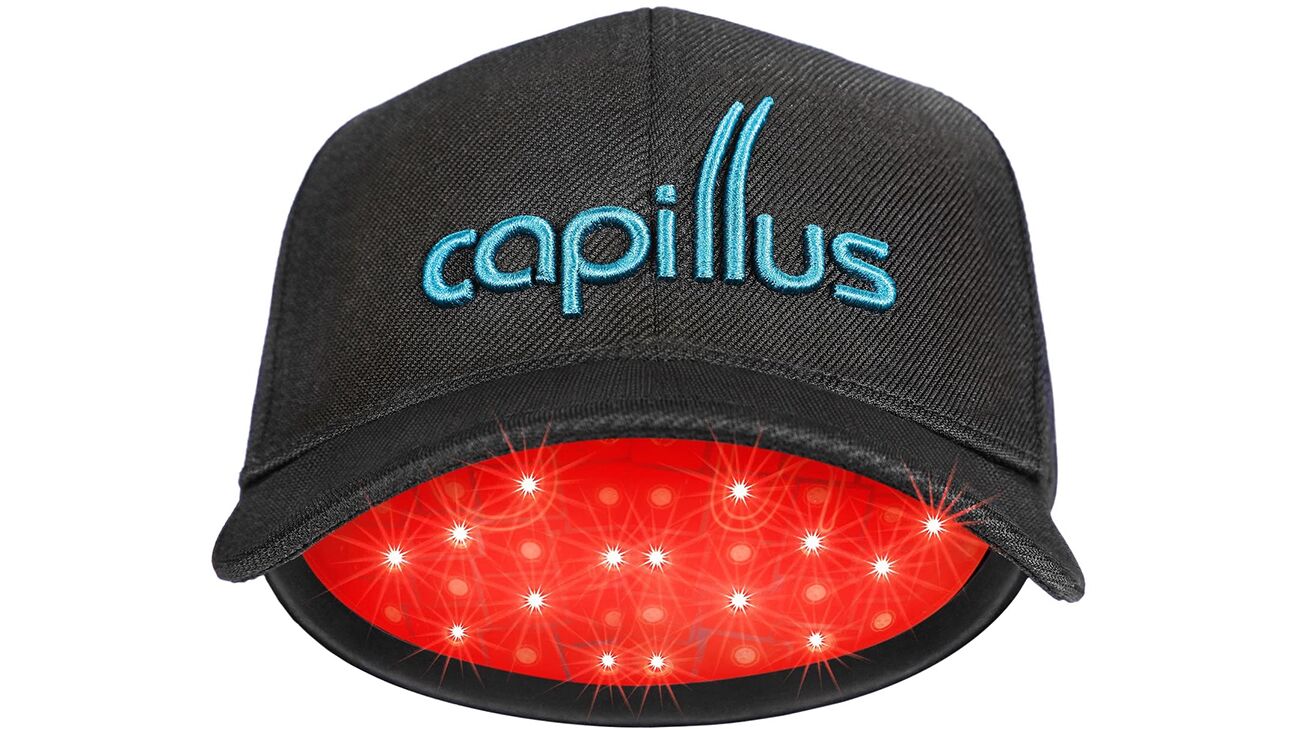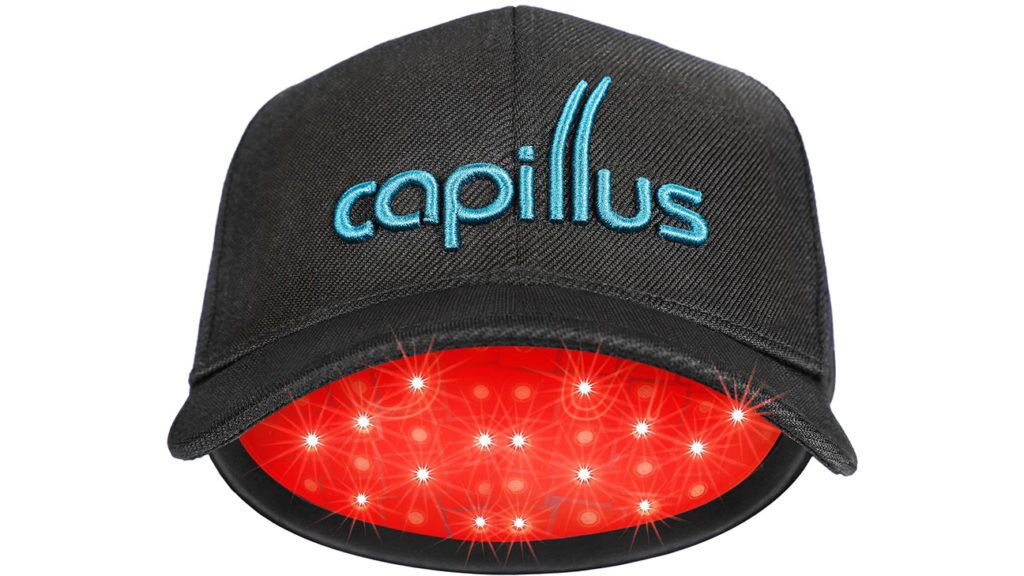 Capillus® is another established brand in the industry. The CapillusOne is quite similar to other popular devices, such as the iRestore. Despite that, it offers significantly more laser diodes, although it is at a higher price point. Let us look at the specifications in more depth.
Features
CapillusOne is gentle on the eye and looks much like a regular cap. However, it does not have the comfort of the iRestore inner cushions. The inside of the cap is hard plastic, which may become uncomfortable.
One of the notable advantages is that you don't have to plug it into a power socket to use it. CapillusOne laser cap has a rechargeable battery, which grants you the freedom to move around while receiving your treatment.
While the battery is an advantage, there is no display of the battery life, which means that it may run out during your session. Additionally, once the battery is flat you cannot continue your treatment by plugging it in. The device must be turned off and put on the charger before you can complete your treatment.
CapillusOne is equipped with 112 medical-grade laser diodes. Due to the strength of the CapillusOne device, it has specific instructions for use that must be followed carefully.
The Capillus cap should be worn for 6 minutes every day. Once the cap is securely on your head, press the power button to commence the therapy. The diodes will light up automatically once the therapy starts. Failure to meet the stipulated 6-minute duration will not produce the desired results.
What's inside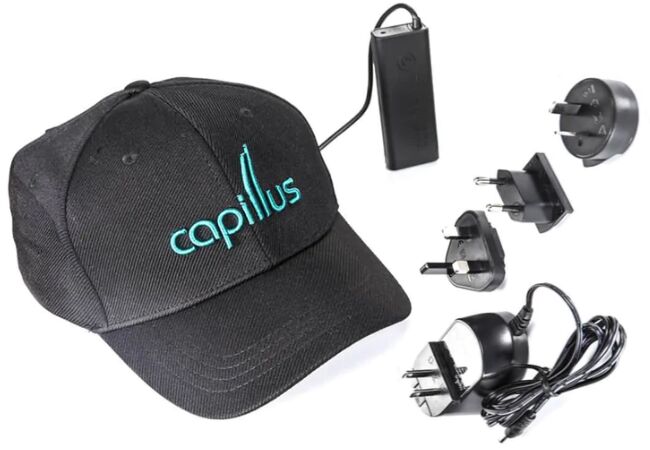 Noteworthy observations
Capillus® LLLT devices are more costly than competing devices on the market. This is not due to revolutionary features, but merely to attractive design and branding.
Capillus also has a complicated return policy. They state that all sales are final, with no refunds or exchanges with the exception of the Satisfaction Guarantee.
This guarantee states that if the device did not work for you, you may only return it within 365-400 days after the purchase, and it must be in pristine condition. Additionally, you must pay a 25% restocking fee and shipping costs.
Warranty: 1-Year Manufacturer's Warranty
iRestore Essential – Best Laser Helmet for a Low Budget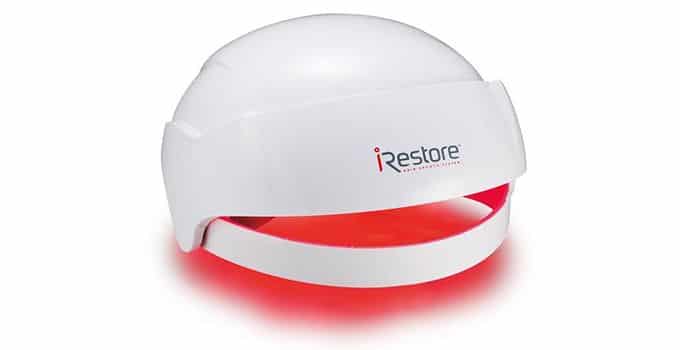 This is one of the more popular LLLT devices you will find on the market today. The iRestore Laser Hair Growth System was recently renamed iRestore Essential as the company has also released an enhanced model called iRestore Professional, equipped with more laser diodes.
Be that as it may, let us delve deeper into the specifications of this iRestore Essential device.
Features
The highly recognizable iRestore dome is made of white-colored plastic. The inside part of the dome is kitted out with cushions and a band that keeps the dome fixed to your head during therapy sessions.
A handheld controller is also attached to the dome which helps you start and stop the therapy sessions at your convenience.
21 medical-grade lasers and 30 light-emitting diodes (LEDs) are located inside the dome. These are designed to emit light in the wavelength recommended for this therapy. On the controller, you will also notice a display that indicates the battery life and contains a timer.
According to the manual, the sessions should last for about 25 minutes as the light-emitting diodes illuminate your head. Conveniently, the controller will beep to alert you to the end of the 25-minute session. The LEDs and lasers will turn off automatically after which the helmet can be removed.
What's inside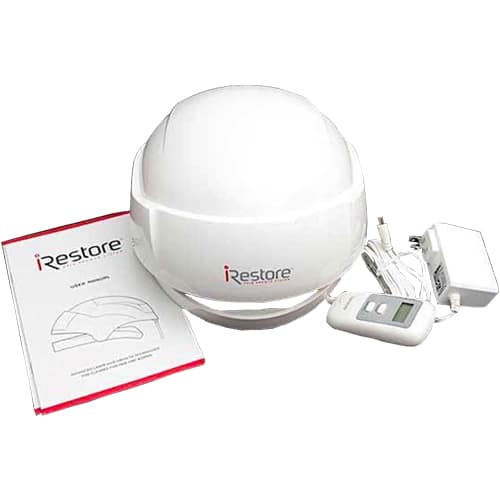 Noteworthy observations
The device comes without a battery and must be plugged in for use. However, iRestore offers rechargeable battery packs for $79.99.
On a positive note, iRestore offers an industry-leading 12-month money-back guarantee. If the device simply does not work for you, then return it and receive a full refund. iRestore even covers the return cost for citizens of the United States.
Warranty: 1-Year Manufacturer's Warranty
LaserBand 82 – ComfortFlex – The Least Application Time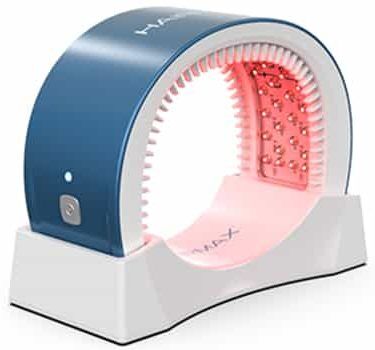 The LaserBand 82 – ComfortFlex is another product of HairMax. It is an FDA-cleared laser device, which treats androgenetic alopecia and promotes hair growth in both males and females.
Features
ComfortFlex is the latest laser band model by HairMax. It replaced the previous LaserBand 82 and now offers a flexible band design. This helps it to adapt to the shape of the user's head and makes the treatment process even easier.
Moreover, for effective head coverage, it comes with patented parting teeth, ensuring that the laser light can penetrate your hair effectively. This feature is beneficial for users with long hair that otherwise might block laser light from reaching the scalp.
This device has 82 medical-grade laser diodes, but it requires some work on the users' part. You have to manually move it through your scalp every 30 seconds. Full scalp coverage can be achieved by parting your scalp area into three sections (see the image).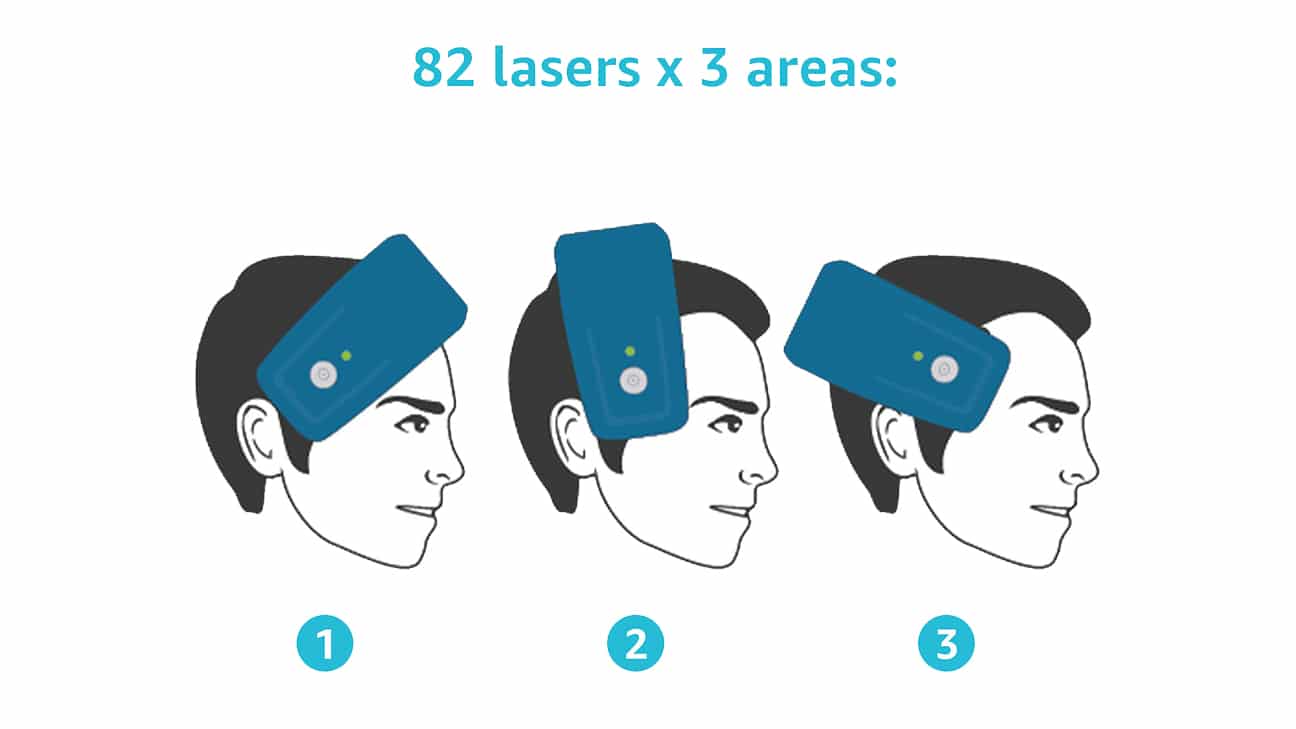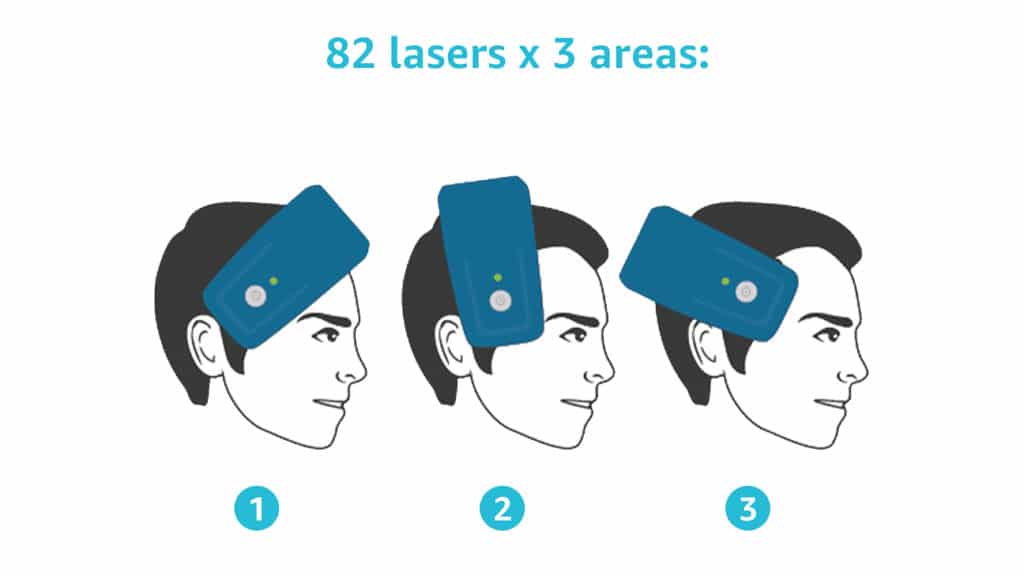 According to the manufacturer, you need to use it for only 90 seconds (30 seconds per section) on alternate days. This makes LaserBand 82 – ComfortFlex the device with the fastest treatment type.
What's inside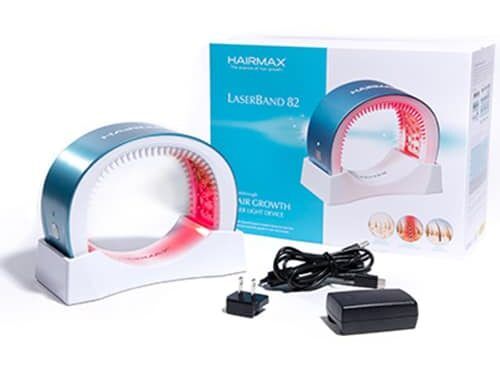 Noteworthy observations
Even though LaserBand 82 has fewer laser diodes than laser caps, applying it to three different sections of your scalp helps achieve similar laser light coverage. The downside is that it involves moving the device manually.
Some people might prefer the laser cap design, which looks more casual and is less noticeable than the laser band.
Warranty: 2-Year Manufacturer's Warranty. 6-Month Money-Back Guarantee with 20% restocking fee
HairMax Ultima 12 LaserComb – The Cheapest Device on the List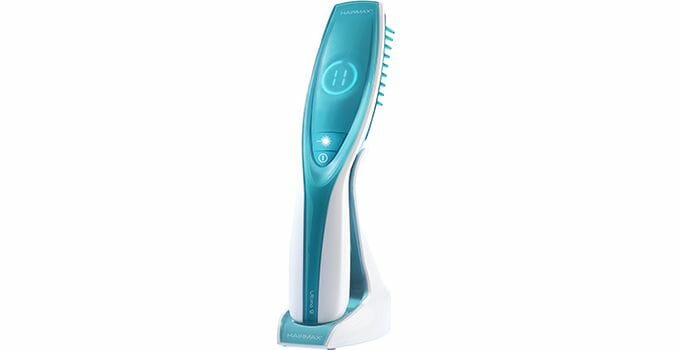 The Ultima 12 LaserComb is another product by HairMax, albeit with 12 medical-grade lasers. Ultima 12 can be considered a robust device as the HairMax laser comb was the first device to be cleared by the FDA and shown to promote hair growth in males with androgenetic alopecia.
Features
The Ultima 12 LaserComb has the structure of a traditional comb but with a more complex design. Similar to previously reviewed LaserBand, Ultima 12 is equipped with parting teeth that help to prevent hair from blocking the laser light.
Since the device has 12 medical-grade laser diodes, effective low-level laser treatment can be achieved. The comb must be moved back and forth manually every four seconds for a total of eight minutes.
What's inside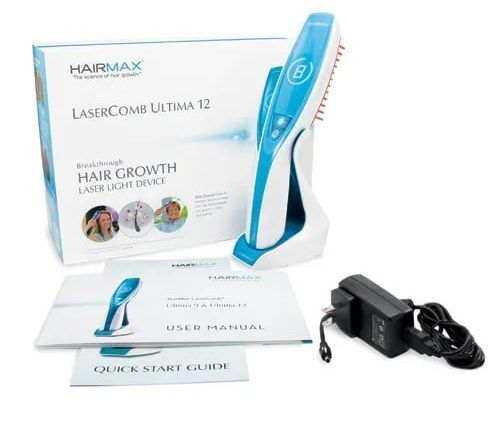 Noteworthy observations
To see improvements in hair growth and thickness and maintain these improvements, use the device on alternate days. Ultima 12 is the most affordable device on the list, but it is also the most labor-intensive.
Warranty: 2-Year Manufacturer's Warranty. 6-Month Money-Back Guarantee with 20% restocking fee.
Summary
There are many low-level laser therapy devices available for the treatment of hair loss.

Consider which features are the most important to you as well as your budget when choosing a device. Laser devices should be used in addition to your existing hair loss treatment regimen to maximize improvements in hair growth.
Was this article helpful?