Unbiased Guide to Scalp Micropigmentation for Hair Loss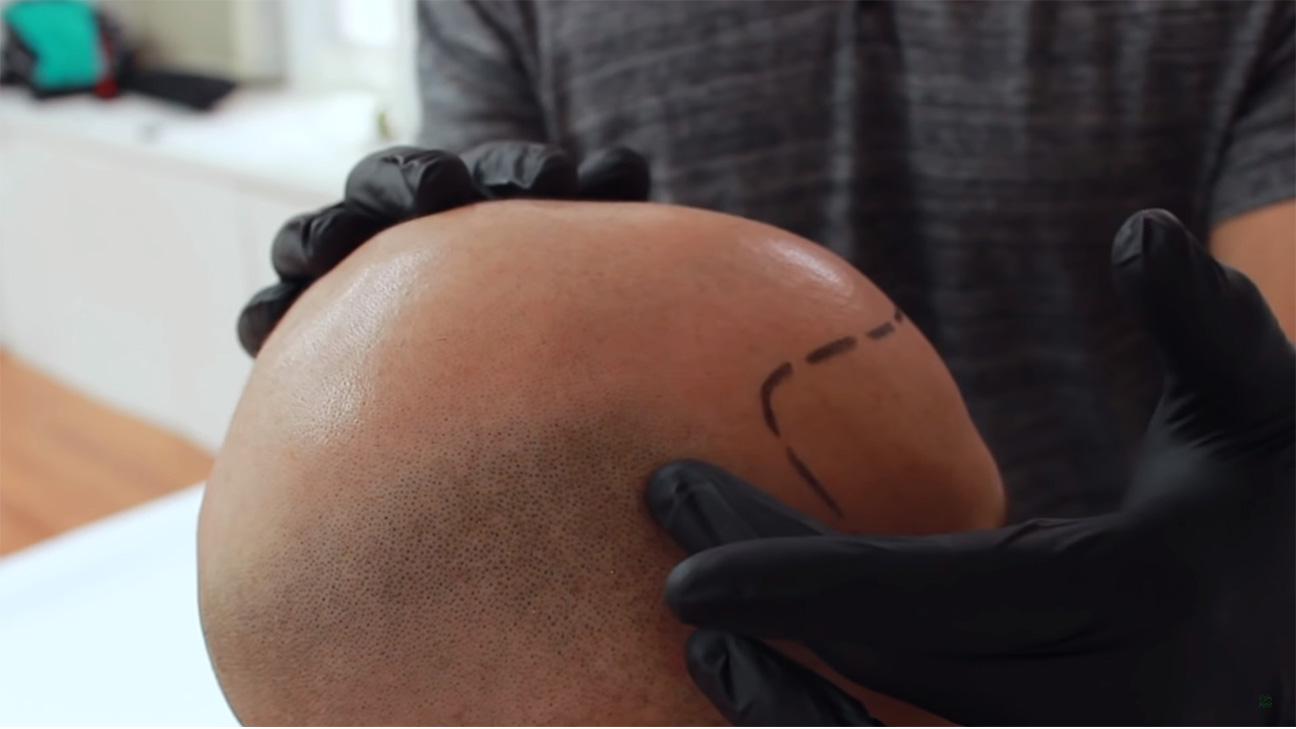 Statistics reveal that on average, there is a 40% hair loss rate among 35-year-old men. The rate increases spontaneously with age and almost peaks when they are 80 years old with a rate of up to 70% loss rate.
Women, on the other hand, may reach a peak 80% loss rate when they are about 60 years old. Despite the statistics, one thing that you can appreciate from this is that hair loss is a common issue affecting most people – men and women alike.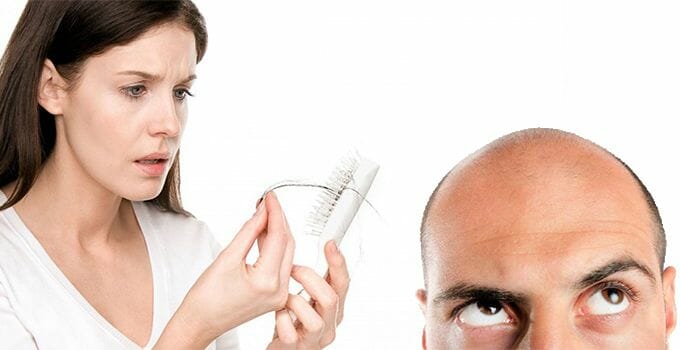 The causes of hair loss are numerous. Talk of genetic predisposition, chemotherapy, and disease. There is both good news and bad news about this. The good news is that there are several ways of treating hair loss and DHT blocking medications.
The bad news?
Well, you can almost guess it right: most hair loss treatment options can be quite expensive. Others are very unreliable and very often you might find that the service providers are not competent enough to handle your case.
Despite all these, particular hair loss treatment options are very reliable, especially when they are handled by professionals. Though they might create a huge dent in your pocket – literally.
For instance:
You may have heard of it only shallowly, but skin micropigmentation is more than the real deal when it comes to the treatment of hair loss.
But, what is it? How does it work? How do you use it? This article sets to answer most, if not all, of your questions about the scalp micropigmentation.
What is scalp micropigmentation?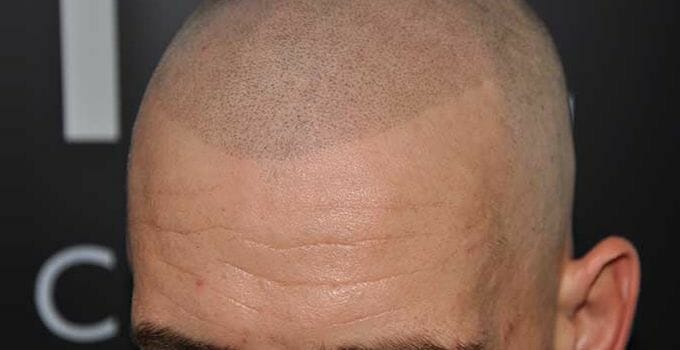 The definition of some phrases may often be difficult to comprehend. But this cannot be said of scalp micropigmentation – especially when the wording is derived from its meaning.
Let's make it simple:
The scalp is the superficial skin covering your head. Pigmentation refers to using color to alter the original appearance of a surface. When you add micro to it, then it means the process of pigmentation is done in subtle finer detail.
In short, scalp micropigmentation is an advanced technique of cosmetic pigmentation where highly specialized equipment is used to inject a particular pigment slightly beneath your scalp to mimic the presence of hair in individuals who have suffered hair loss.
According to a 2015 study, scalp micropigmentations (SMP) can be used as permanent scalp concealers which with an appropriate amount of expertise "can address coverage of many scalp and hair cosmetic conditions".
You might think of scalp micropigmentation as some sort of tattooing of the scalp albeit with a different motive, equipment, and particularly well-defined specialization.
While this procedure is highly beneficial and with a high success rate, you might not want to gamble your safety and aesthetic value with incompetent procedures.
Sometimes you might look up scalp micropigmentation reviews online, and you may realize that there are those who have greatly benefited from it as well as those who didn't get any desirable results.
Scalp micropigmentation gone wrong is commonplace, especially when you don't settle for the most up-to-date cutting-edge equipment and experienced practitioners.
To avoid being the unfortunate culprit of incompetent trial and error procedures from unproven hair clinics, research adequately on the clinics you consider for scalp micropigmentation.
How is scalp micropigmentation performed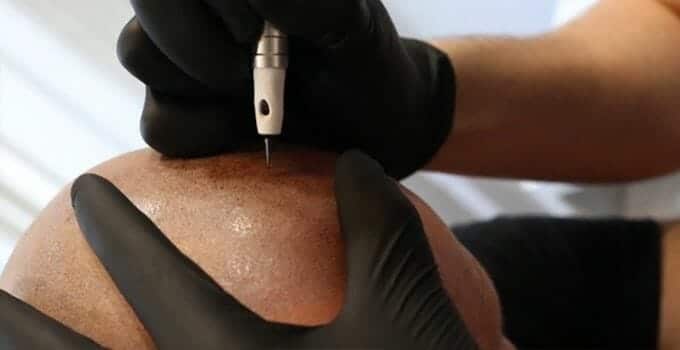 Scalp micropigmentation is a simple procedure to perform. Most people are comfortable with it because it is simply reminiscent of what you would expect from a standard hair tattoo.
The procedure can be completed in two or three sessions, though, you can ask for additional sessions if you still want further darkening of your scalp. The process itself is not invasive and will heal after a few days.
Then what should you expect when you go for scalp micropigmentation treatment? There are three major steps to the success of the procedure:
1. The preparatory phase
The length of your procedure and the number of sessions you will be given, depending on the type of care you need. This is where the first step becomes essential.
You can reach out to your preferred hair clinic and discuss the available options with your practitioner. Here is where you predetermine the result you want to achieve including what it takes to get it.
Providers of this service may have different methods for consultation. Some may prefer in-house one-on-one talks. Others may consider video calls via Skype while others may find a phone call to be sufficient enough. Sometimes all these three options may be available for the convenience of the customer.
Once the consultation is booked, your consultant will guide you through the entire process while explaining in detail everything that you should expect.
2. Initial treatment
Treatment often begins after you give consent for the procedure to commence. Your experts will carefully use cutting-edge equipment to lay the initial layer of pigmentation beneath your scalp.
This step is often very conservative because your scalp needs to acclimatize to the remaining part of the procedure. Taking time to lay the foundation also ensures that the end result is far much better than what was initially anticipated.
Once the initial phase of scalp micropigmentation is complete, your scalp may get slightly irritated. This often manifests with slight redness, which in most cases is not serious and will resolve on its own within a few hours to a day.
3. Second overlay
In most cases, the initial treatment is sufficient to make you love the outcome. But if you want an even darker shed of your desired color, a second or even a third overlay can be recommended.
In this phase, the pigment is added in more detail to fill the areas that might have been left out during the initial procedure. Once this session is over, you can be confident about the procedure you paid for and actually be glad that you invested in hair loss treatment.
If you are satisfied with the outcome, you can terminate the procedure at this point. However, you have the option of requesting another session if you want to go further.
Into the Procedure
As mentioned previously, the treatment session may be broken down into two or three sessions. The first treatment can last for an average of 3 hours depending on the experience of your practitioner. Subsequent overlay sessions can last between 2 to 4 hours.
The duration between sessions may differ depending on the professional doing the procedure for you and the hair clinic you chose. However, the average time lapse between one session and another is usually 6 days. This is a sufficient amount of time to allow your shallow wounds to heal and the applied pigment to settle.
What is the cost of scalp micropigmentation?
I know, right now the information is overwhelming. You certainly want to do this as soon as possible, but, one question still clouds your mind: how much does scalp micropigmentation cost?
Scalp micropigmentation costs will vary depending on where you are obtaining the service. Generally, the average prices for this treatment range between $1500 to $4000 for a full treatment.
Factors that may determine the cost include:
Scalp micropigmentation cost is not standard because it varies depending on the needs of the client. Conveniently, some service providers may decide to reduce the prices as the sessions increase beyond the usual two treatment sessions.
You are most likely to find that almost every other hair clinic will provide services with a similar price range. You should be wary about any hair clinic that claims to provide scalp micropigmentation services cheaply. It may either be because they are inexperienced or their ink is low quality, loaded with several harmful impurities.
Scalp micropigmentation effectiveness
Yes, scalp micropigmentation is a proven method of camouflaging your hair loss as well as any other marks present in your scalp. When done correctly using top-notch modern equipment and very experienced personnel, you certainly won't regret the results.
For example, a study conducted in 2014 revealed that 42 out of 43 patients with scars or hair loss, by camouflaging it with micropigmentation, achieved results that were highly satisfactory and didn't have any side effects.
There are a lot of positive scalp micropigmentation reviews that you can find online. At face value, customers who have enjoyed the benefits of this procedure may look like youths in their late twenties.
You might not realize that these fashionable, and well-dressed individuals with positive energy are actually forty-year-olds who have struggled with hair loss since their early twenties.
Other top stories in the scalp pigmentation reviews are those of cancer patients who lost their hair to chemotherapy and have achieved a successful remedy for their hair loss using this technique.
Many people have vouched for the authenticity of this technique because they have physical evidence in the form of scalp micropigmentation before and after photos.
When scalp micropigmentation goes wrong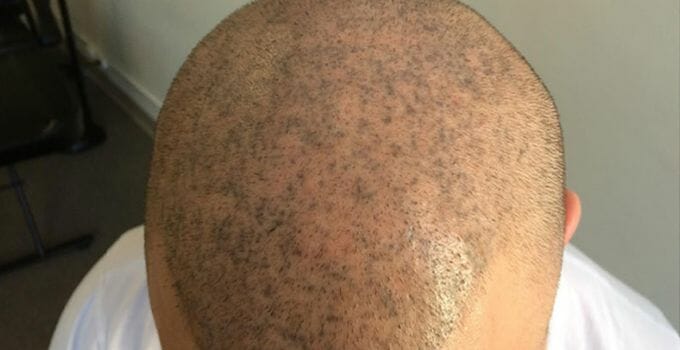 What are the instances when your scalp micropigmentation treatment can go wrong? What can make it go wrong? How can you correct such conditions?
Though rare, scalp micropigmentation may sometimes turn out bad. This could be attributed to the type of clinic you chose and/or the service providers you settled for.
Because let's face it:
Like the designing of a tattoo, scalp micropigmentation is an art that requires a significant amount of experience. Usually, your specialist must have tried the technique over a long period to master the specifics of this procedure.
A scalp pigmentation gone wrong is exactly the opposite of what you would expect of a well-designed, professionally articulated, and detailed cosmetic artwork.
Incompetent clinics will only put a lousy spray of ink in your unfortunate head. Sadly, you suffer the consequence of bad hair loss treatment just because you settled for an inexperienced service provider who conducted unsuccessful procedures on your head.
What does this mean for a potential customer like you?
You should adequately do your homework and decide beforehand if the hair clinic you want to attend for this procedure has the equipment required and competent professionals who know how to handle cases such as the one you are presenting.
Find out the high-profile clinics offering this service, and determine if their workforce is composed of competent individuals with a proven record of expertise.
The poor quality that results from this failed procedure is something you won't be comfortable with in a public setting. You may also incur additional costs especially when you are considering a correctional treatment from another clinic or a much more expensive laser removal of the ink already in your scalp.
The good news is that you can actually repair scalp micropigmentation that has gone bad with another scalp micropigmentation – besides other methods.
One thing that you must appreciate at all times is that the scalp micropigmentation results that you are anticipating can only be as good as the person doing it.
It is true that inexperienced practitioners have invaded this niche and are offering poor-quality services, albeit at reduced prices. You should NOT settle for a reduced fee at the expense of your own health.
Scalp micropigmentation for women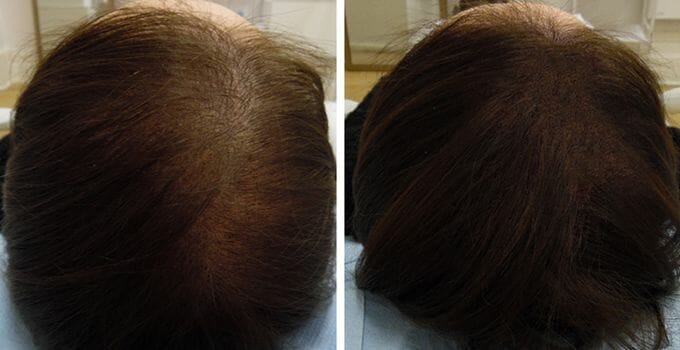 Women of all ages have nowadays realized that they can actually compensate for their thin hair by signing up for scalp micropigmentation. Usually, women's hair loss is not an instant occurrence but a gradual process where the hair density starts to diminish, then the hair thins and before long, a considerable amount of hair is gone.
Sometimes, only a small section of the scalp may suffer hair loss leading to alternating regions of long hair and absent or scanty hair.
Scalp micropigmentation for women is always focused on providing a picturesque reminiscent of an evenly dense and full head of hair. The success of this procedure in women can be achieved- irrespective of your age, color or the amount of hair that you've lost.
Scalp micropigmentation for women's hair loss can help cover the regions without hair. It is a sure way of restoring the density and the desired thickness of your hair.
Side effects of scalp micropigmentation
Almost every procedure performed on the human body might present with unique side effects. However, this cannot be said of scalp micropigmentation. If the procedure is done to you by a professional, it is very likely that the person doing it is well aware of how to avoid any unwanted side effects.
Usually, these service providers are trained on the safety measures that should be employed when performing such procedures on people. Sometimes the service provider can be the most experienced person in this procedure, but you still suffer from specific unprecedented side effects. What could possibly be the reason?
The side effects of scalp micropigmentation that you are most likely to experience are as follows:
1. Allergic reactions
You might not know this, but some people are actually allergic to ink. Their skin will instantly elicit an allergic response when the ink lands on their scalp. This has nothing to do with the expertise of your service provider.
If you have a history of allergies, then you should check with your doctor if the ink used in this scalp micropigmentation can be well tolerated by your highly active immune system.
2. Needle injury
Safety precautions should be well adhered to, especially when using sharp objects such as needles. Ideally, each customer should be attended to using their own needle which must then be disposed of. If you suspect that the clinic you have chosen does not consider safety precautions, then it is better if you cancel the appointment and look for an alternative clinic.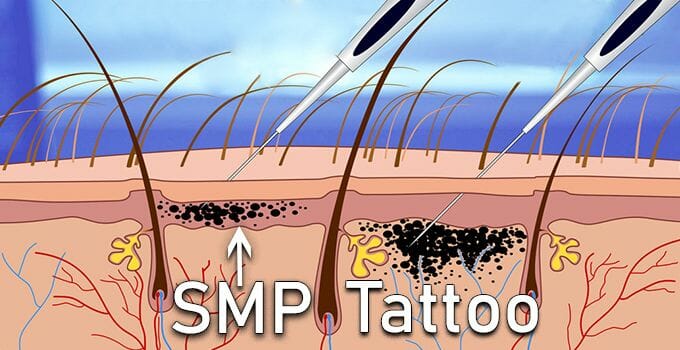 Besides, accidents do occur in clinics. Multiple procedures or simple fatigue overwhelm the service provider so much that they accidentally induce harm to your head using the sharp needle. Such occurrences are infrequent.
3. Heavy metal poisoning
In most cases, it always turns out that those hair clinics offering cheap services use low-quality inks that are often contaminated with highly toxic heavy metals. The effect of these heavy metals is grievous and can lead to fatal compilations such as skin cancers.
Heavy metal poisoning is not really a side effect of scalp micropigmentation per se, but a consequence of failed quality control in the hair clinic.
Summary
Do you really want to reshape your hairline, boost the density of your hair, and correct your baldness? If the answer is yes, then you have no reason to doubt the benefits of scalp micropigmentation. When done well, no one can actually realize that it is ink that has been put into your scalp.
The costs are not the cheapest you can find around in matters treatment of hair loss. But the result you obtain is worth the amount you pay to get this service done.
Was this article helpful?